360° Allergy Check I 250+ allergens I Analysis by Swiss lab
CHF 459
CHF 499
saving
CHF 40
360° Allergy Check I 250+ allergens I Analysis by Swiss lab
CHF 459
CHF 499
saving
CHF 40
The 360° Allergy Check is a medical test specially designed for home sampling. Your sample will be evaluated by SYNLAB, a leading Swiss laboratory.
After you have taken your sample, you send it to our Swiss laboratory partner, SYNLAB. To do this, pack the test tube in the enclosed return box and drop it in a Swiss post box. You will receive your results online 4-5 working days later.
Which allergens are tested?
The 360° Allergy Check covers over 250 allergens from pollen, food and pets to insect venoms and contact allergens.
Grass Pollen
Bahia grass
Bermuda grass
Common reed
Perennial ryegrass
Rye
Timothy
Tree Pollen
Acacia
Alder
Arizona cypress
Ash
Beech
Cottonwood
Cypress
Date palm
Elm
Hazel
London plane tree
Mountain cedar
Mulberry tree
Olive
Paper mulberry
Silver birch
Sugi
Tree of heaven
Walnut
Weed Pollen
Annual mercury
Hemp
Lamb's quarter
Mugwort
Nettle
Pigweed
Ragweed
Ribwort
Russian thistle
Wall pellitory
Dust mites
American house dust mite
European house dust mite
Storage mits
Acarus siro
Blomia tropicalis
Glycyphagus domesticus
Lepidoglyphus destructor
Tyrophagus putrescentiae
Microorganisms & Fungal spores
Yeast
Baker's yeast
Malassezia sympodialis
Moulds
Alternaria alternata
Aspergillus fumigatus
Cladosporium herbarum
Penicilium chrysogenum
Legumes, cereals & spices
Legumes
Chickpea
Green bean
Lentil
Pea
Peanut
Soy
Cereals
Barley
Buckwheat
Corn, cereal
Cultivated rye
Millet
Oat
Quinoa
Rice
Sesame
Spelt
Wheat
Spices
Anise
Caraway
Mustard
Oregano
Paprika
Parsley
Fruits
Apple
Banana
Blueberry
Cherry
Fig
Grape
Kiwi
Mango
Muskmelon
Orange
Papaya
Peach
Pear
Strawberry
Vegetables
Avocado
Carott
Celery
Garlic
Onion
Potato
Tomato
Nuts
Almond
Brazil nut
Cashew
Hazelnut
Macadamia
Peanut
Pecan
Walnut
Seeds
Fenugreek seeds
Lupine seed
Poppy seed
Pumpkin seed
Sunflower seed
Milk
Camel's milk
Cow's milk
Goat's milk
Mare's milk
Sheep's milk
Seafood
Anisakis simplex
Atlantic cod
Atlantic herring
Atlantic mackerel
Black-Tiger shrimp
Brown shrimp
Carp
Common mussel
Crab
Lobster
Northern prawn
Oyster
Salmon
Scallop
Shrimp mix
Squid
Swordfish
Thornback ray
Tuna
Venus clam
Fleisch
Beef
Chicken
Horse
House cricket
Lamb
Mealworm
Migratory locust
Pig
Rabbit
Turkey
Bee & Wasp venom
Common wasp venom
Honey bee venom
Long-headed wasp venom
Paper wasp venom
Other Insect venoms
American cockroach
German cockroach
Fire ant venom
Pets & farm animals (Dander & Epithelia)
Pets
Cat
Djungarian hamster
Dog
Dog, male urine
Guinea pig
Mouse
Rabbit
Rat
Farm animals
Cattle
Goat
Horse
Pig
Sheep
Other allergens
Hom s lactoferrin
Latex
Pigeon tick
Weeping fig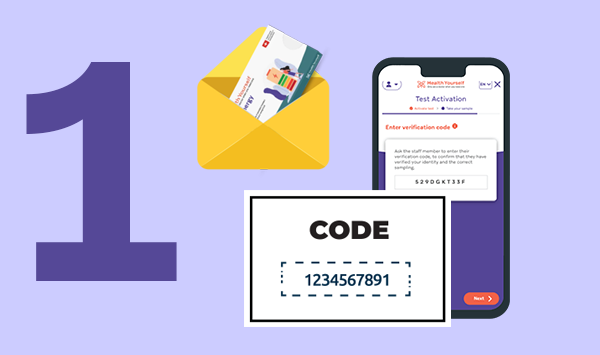 If you order before 5:30pm, your test will be delivered the next business day. Activate your test online with the enclosed code.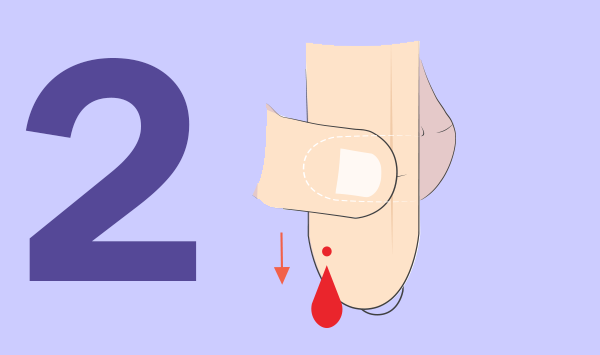 Take a few drops of blood from your fingertip. Never done this before? No problem, detailed instructions are included!
Drop your sample with the enclosed return box into a mailbox of the Swiss Post to send it to the lab.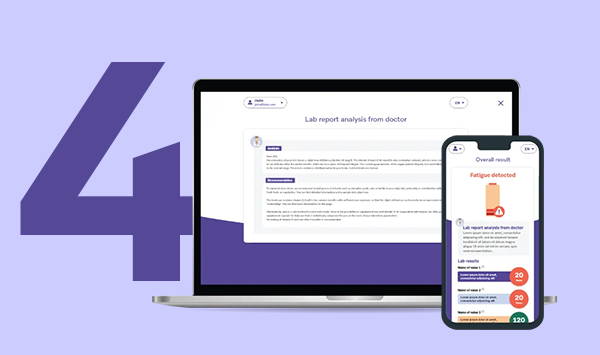 Test results are usually available online within 4-5 days.
What do the test results include?

The results are provided as a comprehensive report, which can also serve as a basis for the evaluation of a possible immunotherapy. If you need further explanation, you can easily book an appointment for a consultation with a doctor.
How do the costs compare to a test at the doctor's office?
Compared to a doctor, you will save about CHF 100 based on a calculation of relevant Tarmed rates.

*all values are rounded and estimated based on relevant Tarmed positions, individual charging decisions by doctors can lead to deviations.alle Werte gerundet, individuelle Verrechnungsentscheidungen von Ärzten können zu Abweichungen führen
How is the quality compared to a test at the doctor's office?
The test is also offered in doctors' office under the analysis code ALEX by our laboratory partner SYNLAB. It is the same test, the only difference is the way of sample collection.
SYNLAB is the largest provider of laboratory services in Switzerland and uses state-of-the-art microchip technology for this test..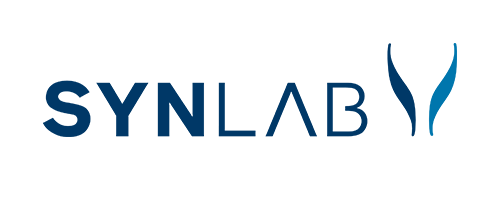 Questions about the test?
Our Chief Medical Officer will be happy to answer any questions you may have about the test. Just leave us your contact details and your message. You will usually receive a reply within 24 hours.