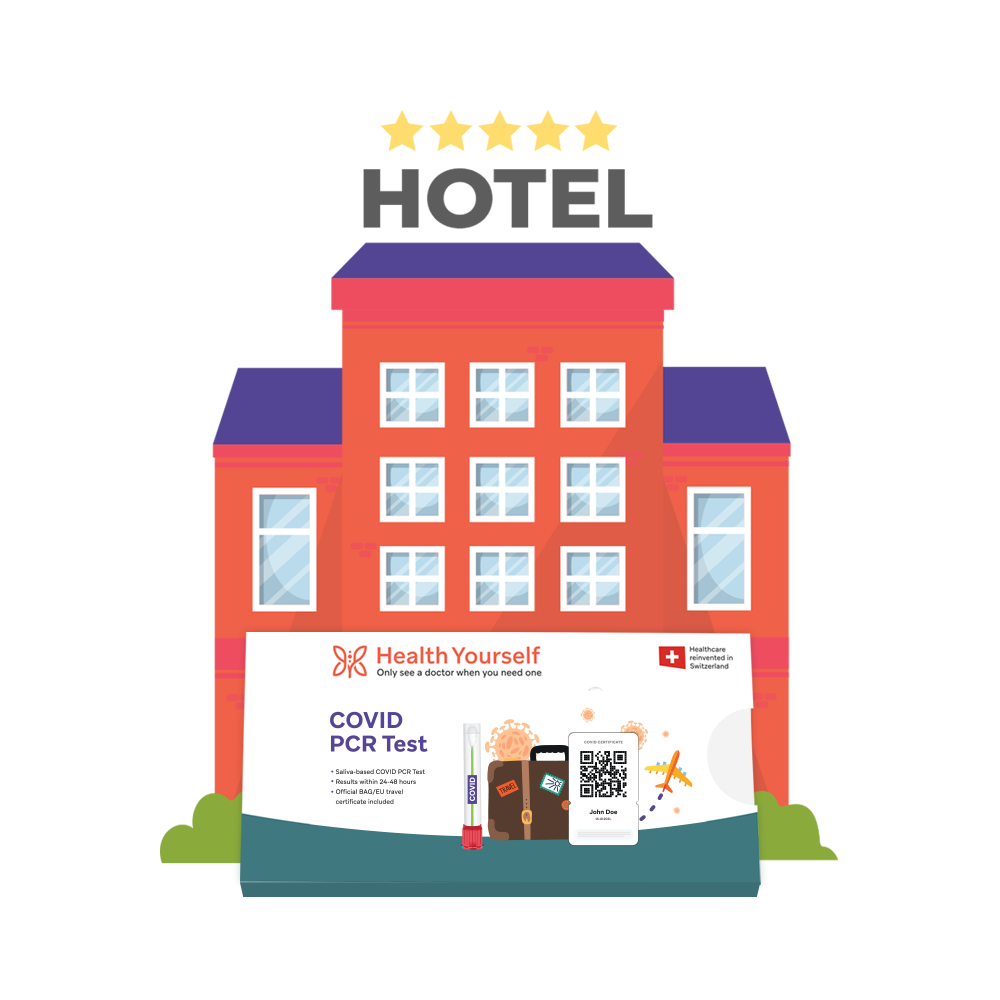 Order entries COVID PCR Tests for hotels
Please fill in the information below to order new PCR Tests. Shipping address is stored with Health Yourself and does not need to be entered.

All orders submitted before 4pm will be delivered on the next working day including Saturday with Swiss A-Post.

You are not a registered hotel yet but you would like to offer on-site PCR Tests to your guests? Please contact service@yourself.health.