COVID Immunity Management
The COVID antibody test is a medical test specifically designed for home use and your sample will be evaluated by a Swiss lab.
With the COVID antibody test, we assess the levels of antibodies for S1-Spike protein and Nukleokapsid protein. Testing positive for only the S1 Spike protein antibodies means that your body developed protection from vaccination. If you test positive for both, you are protected because of a previous infection. Learn more about the test>
With COVID immunity updates, we provide you with ongoing updates about your immunity status based on your test results, a health questionnaire which you fill out when you activate your test and the newest scientific findings. Learn more about immunity updates>
What you get with COVID Immunity Management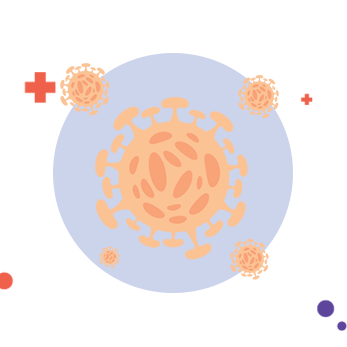 Find out if you had COVID before
The test can tell you if you had a COVID infection before by measuring different antibodies. This is also possible after you have been vaccinated.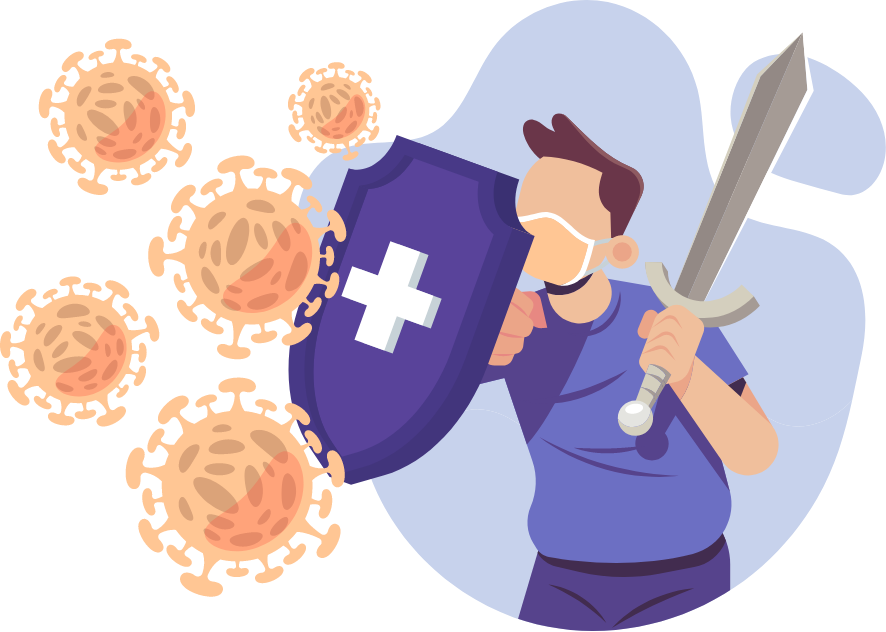 Verify COVID vaccination results
The test measures specific antibodies which are created after vaccination to check if you (still) have a sufficient amount of COVID antibodies.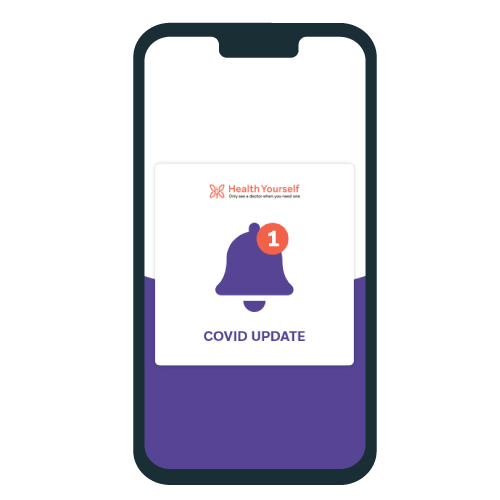 Ongoing COVID immunity updates
Based on your test results, some questions about your health and newest scientific findings, we keep you up-to-date on protection from variants, immunity duration & need for re-vaccination.
Get vaccinated & order your test
to check for vaccination success take the test 3 weeks after your final dose
you can order your test now and we will sent it to your home so you already have it handy
Activate test & fill in health questionnaire
activate your test online using the code in your test box before taking your sample
complete online health questionnaire about COVID history & health risks
Take sample & get results online
put the return box with your sample into any Swiss post mailbox to return it to our Swiss lab
log in to view your results online within 1-3 days
Receive ongoing COVID immunity updates
immunity updates are based on your test results, health questionnaire responses and newest scientific findings
updates cover topics like protection from mutations, projected duration of protection and vaccine updates
What our customers have to say

Test gave me peace of mind. Used COVID immunity management to check if got enough antibodies after getting only one shot because I had COVID before.

Very happy with the product and service.

Hope you will come out with a T-cell home test as well.

Great service.

I found the whole process seamless and straightforward. Would 100% recommend.
What tests results tell you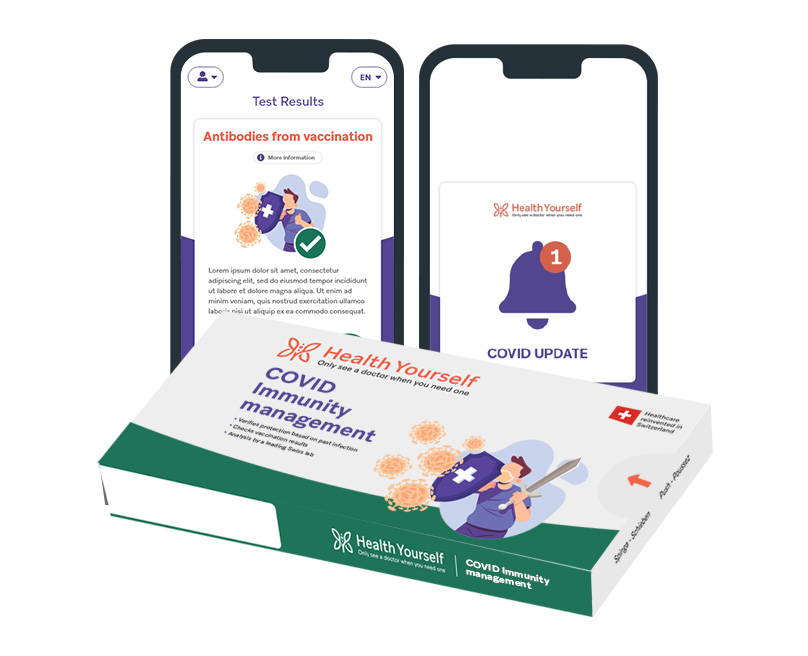 Ongoing clarity on personal COVID protection
COVID immunity gives you clarity about
- current immunity status from previous infection or vaccination based on COVID antibody test from home
- ongoing immunity updates based on online health questionnaire, test results and newest scientific findings to keep you in the know about protection from variants, duration of protection and need for re-vaccination
People in COVID risk group
That means people 65 and older or people with a medical condition such as diabetis, heart or lung disease, immune deficiency or obesity.
People interacting with risk group
Are your parents, grandparents, collegues or friends in the risk group and do you want to meet them?
People exposed to high risk situations
That means travel, meeting a lot of people regularly in private or for your job or providing care to sick people.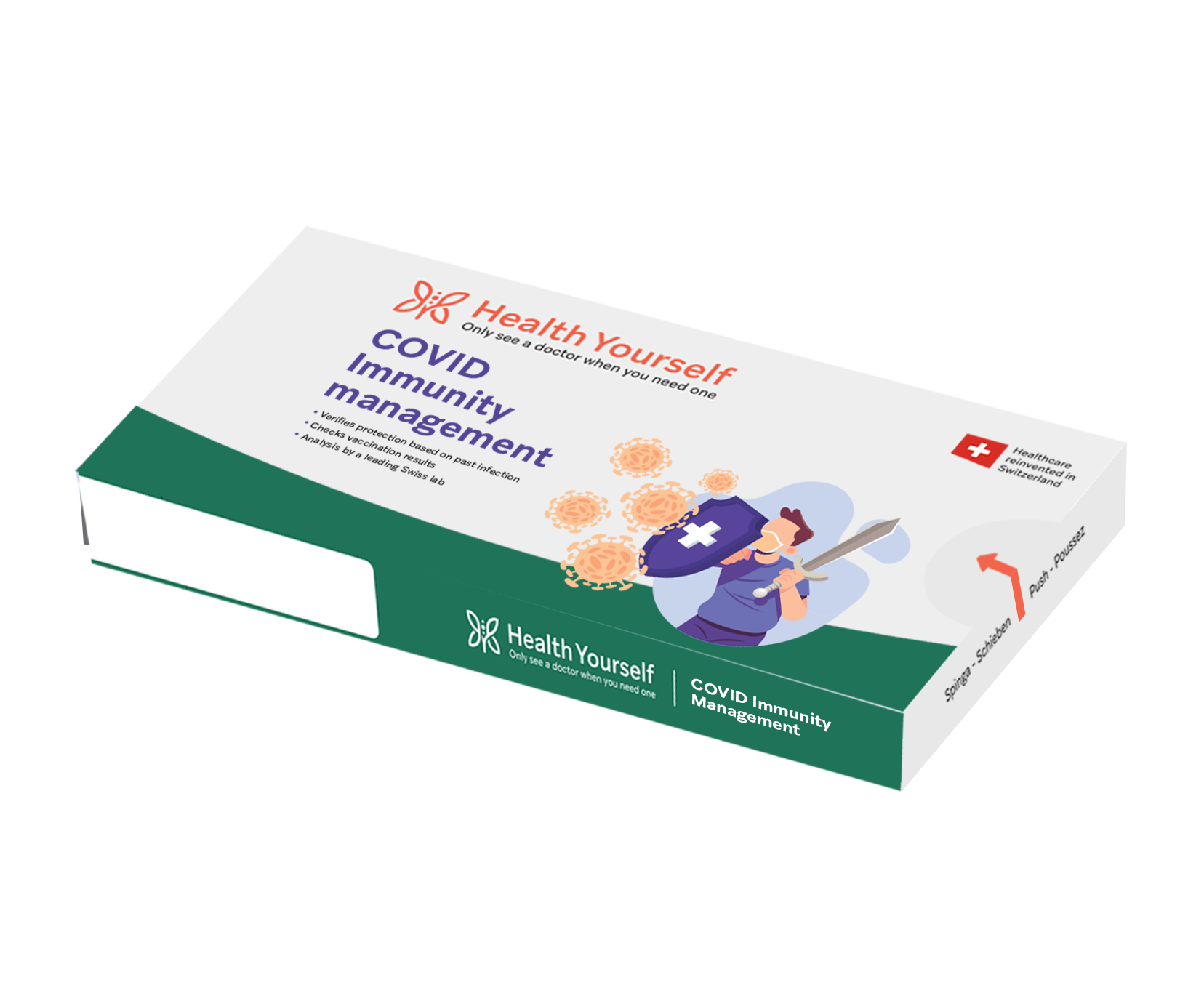 When should I take the test?
You should take the test earliest 3 weeks after you received your final COVID vaccine dose (check immune response from vaccination) or 3 weeks after you were diagnosed with a COVID infection (check immune response from infection)
Important: even if you had COVID, it is still recommended to get vaccinated!
What do the results of the test tell you?
The test assesses your immune response based on a previous COVID infection and in response to vaccination.
It measures the concentration of different antibodies which according to current scientific knowledge are a good indicator for your degree of protection.
The test can tell you whether you developed antibodies from a previous infection. It can also detect antibodies from a successful vaccination. It can, however, not tell, whether your vaccination had an impact on your protection status if you already developed antibodies based on a previous infection.
 
How does the test assess my immunity status?
The test assess the level of antibodies for the so called S1-Spike-Protein and the Nukleokapsid-Protein.

If the test can only detect antibodies for the S1-Spike-Protein, your vaccination was successfuly, but you haven't developed antibodies based on a previous COVID infection.

If both antibodies are detected, you had COVID and your body successfully produced antibodies. Currently, science can then not tell if vaccination had an impact. It is, however, recommended to get vaccinated despite having had COVID before.
Your sample is analysed by a large Swiss lab, Synlab. They also provide your official lab report.
Is the test as accurate as the test at the doctors office?
As long as you take the sample correctly - that means according to the instructions included in your test kit - the test is equivalent to a test at the doctor´s office.
About COVID Immunity Updates
What are COVID immunity updates?
COVID immunity updates are personalized pieces of information about your COVID protection status based on your COVID antibody test results, your health questionnaire and newest scientific findings.
What kind of updates can I expect to receive?
COVID immunity updates will for example inform you about new insights regarding
- projected duration of protection based on vaccine you received and personal antibody level
- protection from COVID mutations based on vaccine you received
- need for (re)vaccination
 
What are COVID immunity updates based on?
COVID immunity updates are based on

- your test results

- your personal COVID history and profile like previous infections, vaccinations and COVID risk factors

- new scientific insights from studies, clinical trials and other research into COVID immunity
How do I receive COVID immunity updates?
As part of your test activation, you define how you want to receive updates (SMS or Email).

To protect you personal health information, we only alert you, that new updates are available. You can then access them by logging into your user account and viewing them on your COVID immunity management dashboard.
How often will I get COVID immunity updates?
We don´t want to spam you, so we only send you updates when there are major new insights regarding protection from variants, need for re-vaccination and other relevant topics around COVID protection.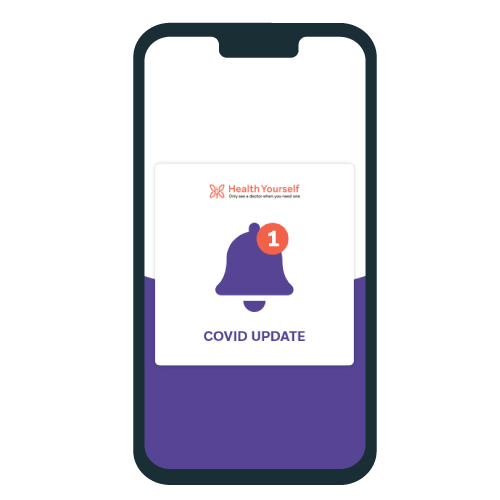 We are adding new products all the time
Sign up to get access to our product scoop Whatsapp group with early access discounts and the chance to influence our product pipeline!